Thank you for visiting our Human Resources webpage. I hope you will find all of your human resource needs to be met by the various pages you see on this site.
The Plymouth Public Schools offers a competitive salary and benefits package, a strong professional development program and supportive new teacher mentoring program. We are currently accepting teaching, substitute, and classified applications online. Please do not hesitate to contact us if you have any questions. We would like to hear from you.
The District serves approximately 7500 students of diverse ethnic and cultural backgrounds in eight elementary schools, two middle schools, and two high schools. Both high schools are comprehensive high schools that offer a multitude of vocational programs. In addition, Plymouth offers a developmental preschool, before and after school programs, wrap around childcare programs, Virtual High School, and summer school. The District employs over 750 certified personnel and over 550 support staff.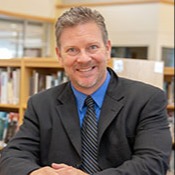 Mr. Erik W. Cioffi
Assistant Superintendent, Human Resources