Time to gear up for Plymouth's 3rd Annual Children's Business Fair!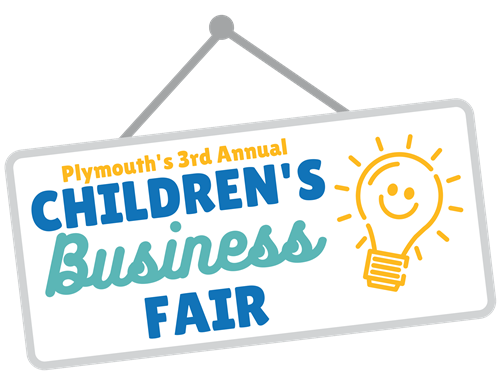 Fifth grade students of the Plymouth Public Schools are invited to channel their entrepreneurial spirit and debut their own innovative products and services at our one-day marketplace on Wednesday, November 8, 2023 from 6:00 - 8:00 PM at Plymouth South High School! This exciting opportunity aims to inspire the next generation of business owners by providing a safe space in which to show and sell their products.
Students will develop a brand, create a product or service, build a marketing strategy, and then open for customers at our one-day marketplace. Students will also have the opportunity to be paired with one of our amazing local business owners as a mentor throughout the planning process.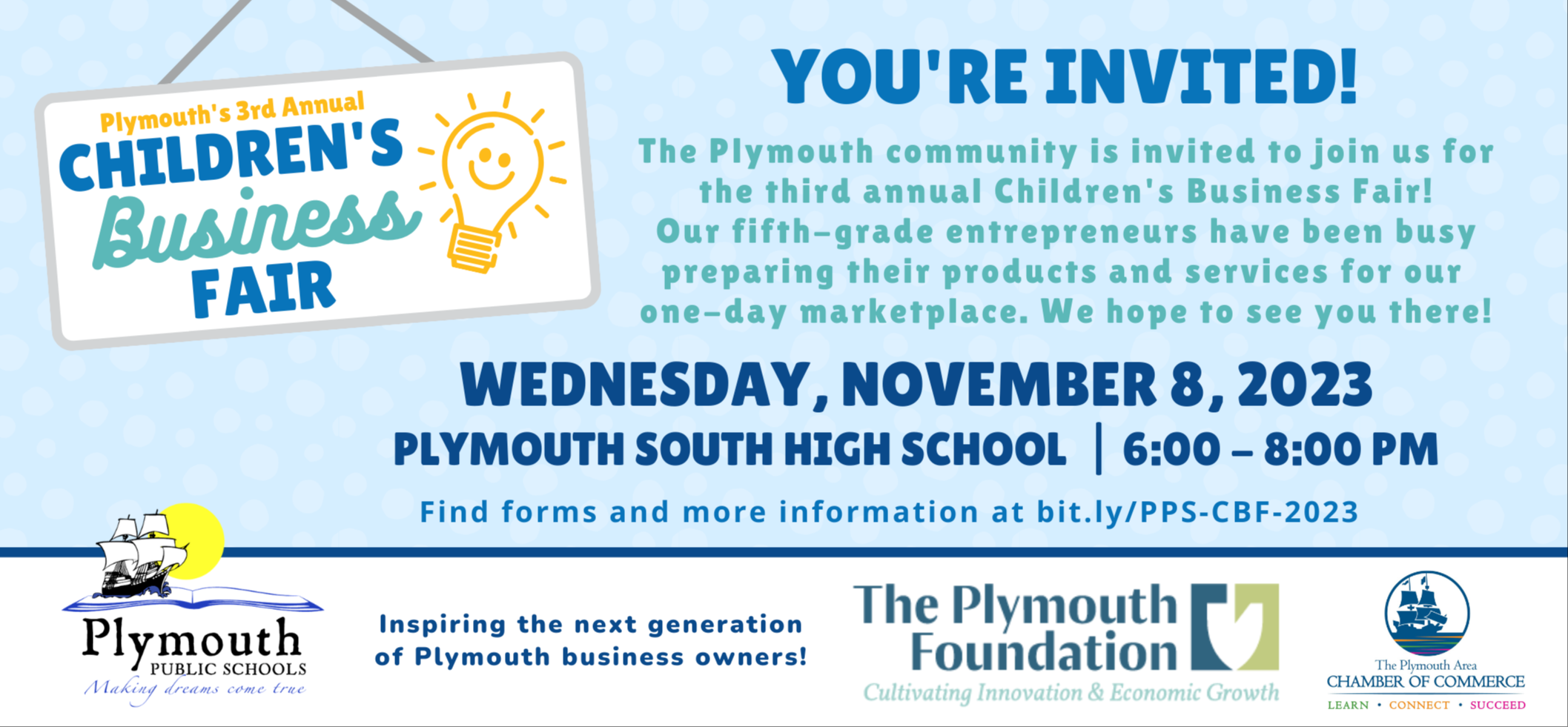 Frequently Asked Questions
Children's Business Fair Resources
To apply for the Children's Business Fair, please fill out the Google Form application found at the link below. Check out our Google Site for more information as well. Applications are due by Friday, September 15th, 2023. Welcome packets will be available online once students are chosen to participate. Business plans are due no later than Friday, October 6th, 2023.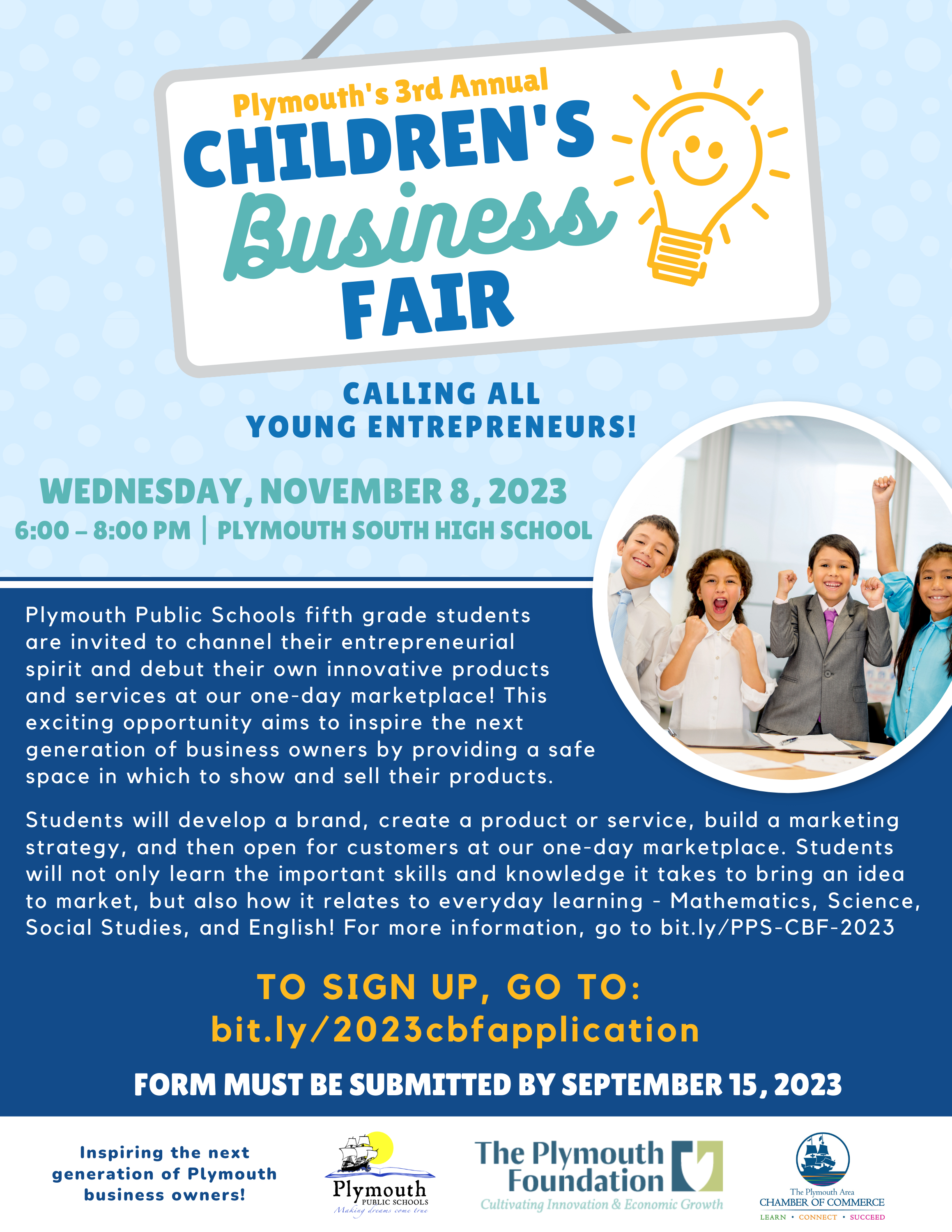 Stay current with important dates regarding the Children's Business Fair!
Children's Business Fair 2022 Montage
View the highlights from last year's event, captured by Plymouth EDTV!
In Proud Partnership With:
Inspiring the next generation of Plymouth business owners!