Social and emotional learning (SEL) is an integral part of education and human development. SEL is the process through which all young people and adults acquire and apply the knowledge, skills, and attitudes to develop healthy identities, manage emotions and achieve personal and collective goals, feel and show empathy for others, establish and maintain supportive relationships, and make responsible and caring decisions. SEL advances educational equity and excellence through authentic schoolfamily-community partnerships to establish learning environments and experiences that feature trusting and collaborative relationships, rigorous and meaningful curriculum and instruction, and ongoing evaluation. SEL can help address various forms of inequity and empower young people and adults to co-create thriving schools and contribute to safe, healthy, and just communities.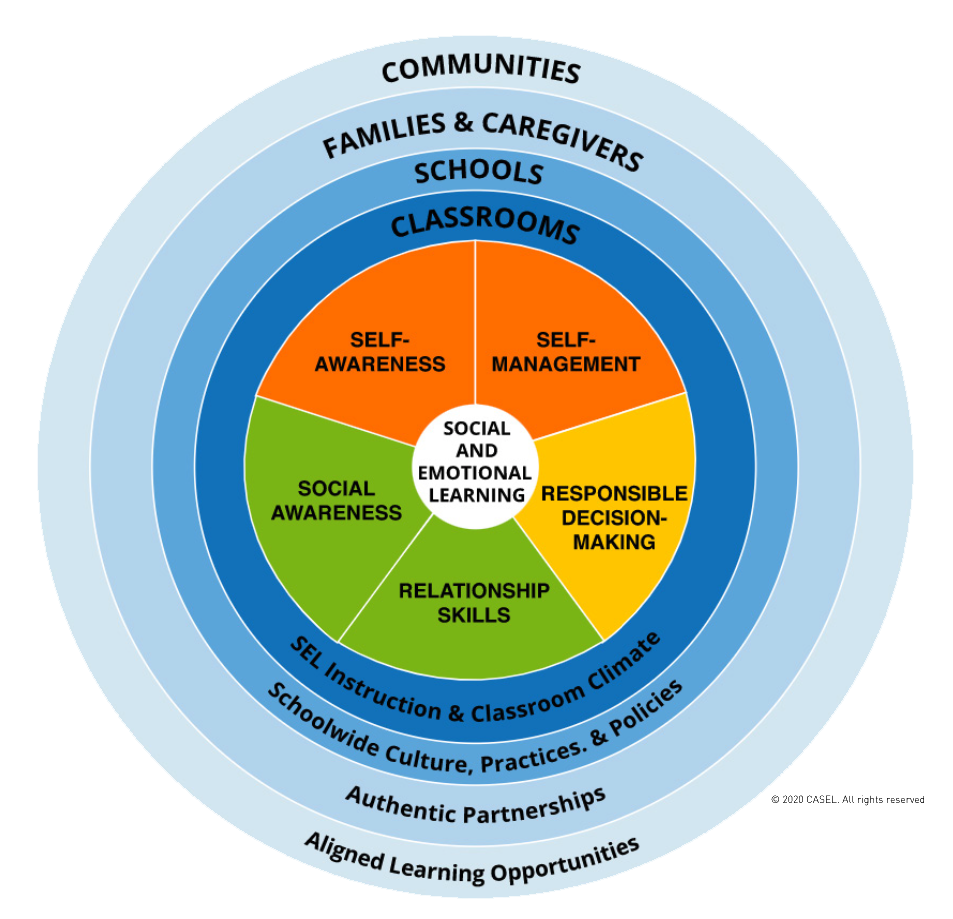 Plymouth Public Schools utilizes a variety of approaches, including data collection and analysis, evidence based best practices, and ongoing professional development in order to provide current, ongoing support to both students and staff
Panorama: Plymouth Public Schools utilizes a comprehensive data system that tracks student social emotional learning competencies through their educational career in the district.
CASEL: The Collaborative for Academic, Social, and Emotional Learning (CASEL) is a trusted source for knowledge about high-quality, evidence-based social and emotional learning (SEL). CASEL supports educators and policy leaders and enhances the experiences and outcomes for all PreK-12 students.
Second Step: This pre- school and elementary curriculum provides students with a A holistic approach to building supportive communities for every child through social-emotional learning.
PBIS: Positive Behavioral Interventions and Supports (PBIS) is an evidence-based three-tiered framework to improve and integrate all of the data, systems, and practices affecting student outcomes every day. PBIS creates schools where all students succeed.
Preventure: Preventure is a prevention and education program that uses personality testing to identify, understand, and stop youth and teenagers from engaging in destructive behaviors and to strengthen mental well being and skill development. Preventure incorporates motivational interviewing and cognitive behavioral therapy to help adolescents better understand and manage aspects of their personalities.